Welder's flame tip should end at the crosshair
The welder viewmodel should be reajusted so that the flame's tip ends at the player crosshair. Currently, the animation feels unconnected to the world, as the flame can be above the block being welded (which is decided by the crosshair location). It also makes the welding process totally unintuitive when the crosshair disabled.
The figure below demonstrates the issue. The block is being welding, but the flame is not pointing to it.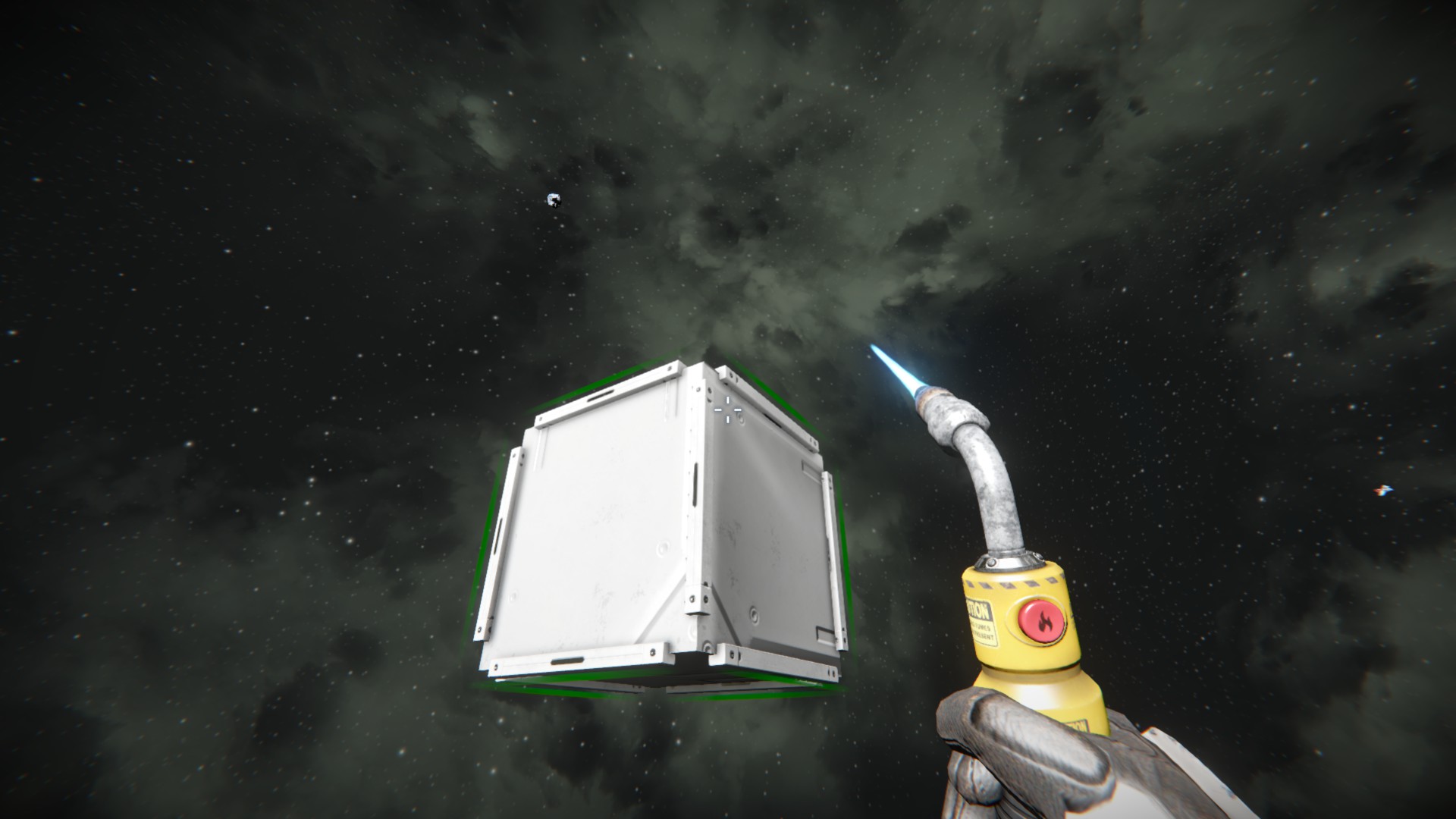 This is a possibility of how it should look (Made with image editing software):