Small-grid Door Obstruction Collision Bug
Summary: A un-obstructed small grid Door won't close when there are other grids, sub-grids, objects or players touching it's Sides.
Evidence/Example: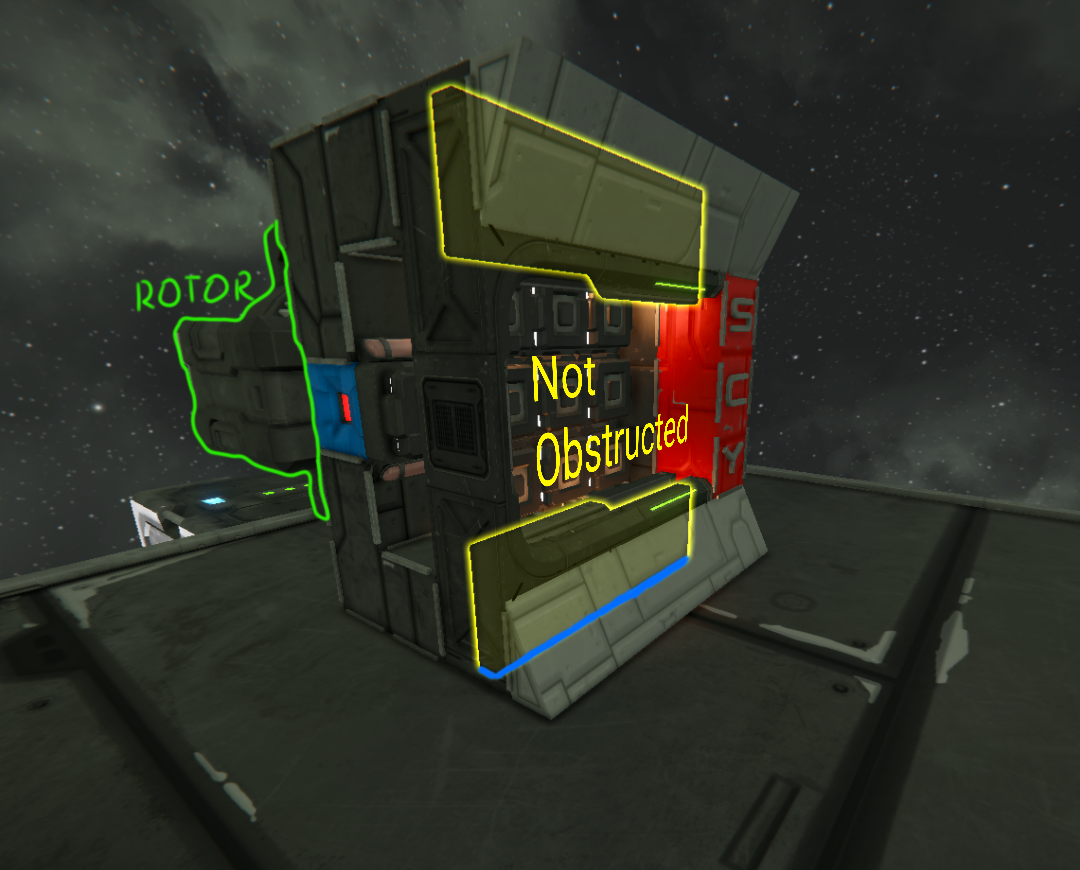 In this example you see a Small-grid Door in a sub-grid touching the station grid. The Door has both power and is un-obstructed. While the door is in the closed state, it will allow to open. Though when attempting to close the door, it will not allow closing, as the door hitbox collides with the station grid represented with the BLUE overlay.
Recreation:
The same bug can easily be recreated by standing on the sides of a door with mag boots or under gravity with a sideways door. If your boot touches the open-state door-parts highlighted in yellow, using the door to close it will briefly work but then aborts as if the area between these colliders were obstructed and force open again.
Possible Bug solutions:
Adjust/Offset the outer hitbox by ~0.02 meters
Adopt Large Hangar Door Behavior (Remove Squish the Protection)
Specifically testing the doorway for obstructing objects with a separate trigger on closing event (less efficient)
Thank you for making it through the ticket!
If there are any other details or screenshots needed, please contact me via e-mail.