[SE MP BUG REPORT] 01-194-211 Wheel exploding on 30Km ride Friends only mode
Hi Keen Team!
When playing in "Friends only" mode I have noticed that my car wheels are exploding for no reason in a 30Km ride on the Earth like Planet.
Reproducibility : Always in the provided world (link below)
STR :
1 - Create a Star System world, Survival mode and "Friends only" mode.
2 - Go to Earth like planet to create 2 GPS coords at 30 or 40KM of distance between.
3 - Use a small block car and do the ride.
4 - Notice that one or two wheels will be deleted for no reason completing a 30Km ride.
World with Steps : https://steamcommunity.com/sharedfiles/filedetails/?id=2119606085
Shared by member on Steam, here is the forum discussion :
https://steamcommunity.com/app/244850/discussions/0/2288338908676775378/
Additional information : Can't reproduce in new created Star System world Offline mode.
(same in CTG)
Wheel deleted using small block ship in 30Km ride :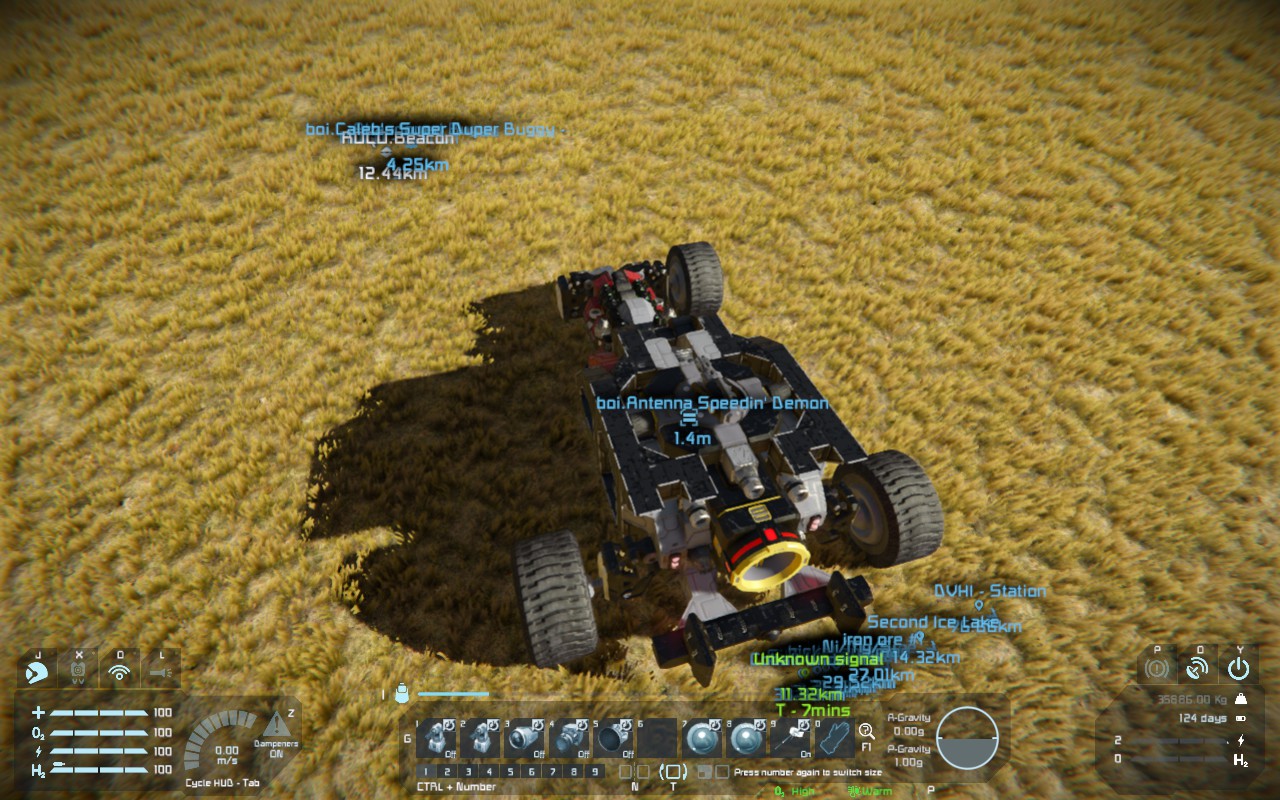 Second wheel deleted a bit later after repairing the first one :