[SE BUG REPORT] 01_193_020 - Safe Zone missing information
Hi Keen Team!
When playing in my creative Star System world with "Economy" disabled I have noticed that there is no Safe Zone information on the block in station Terminal that was there a few days ago and now we can't see the power needed + .
The missing information =
Type : Safe Zone
Current input : XX MW
Safe Zone : Enabled
Next Upkeep in : 00:00:00
Zone Chips : 0
STR
1 - Load a Star System world in creative mode, default setting (no Economy)
2 - Create a small platform station on Earth Planet and add a Safe Zone block with the needed.
3 - Noticed that there is no Safe Zone information on the block in Terminal
(see missing information above)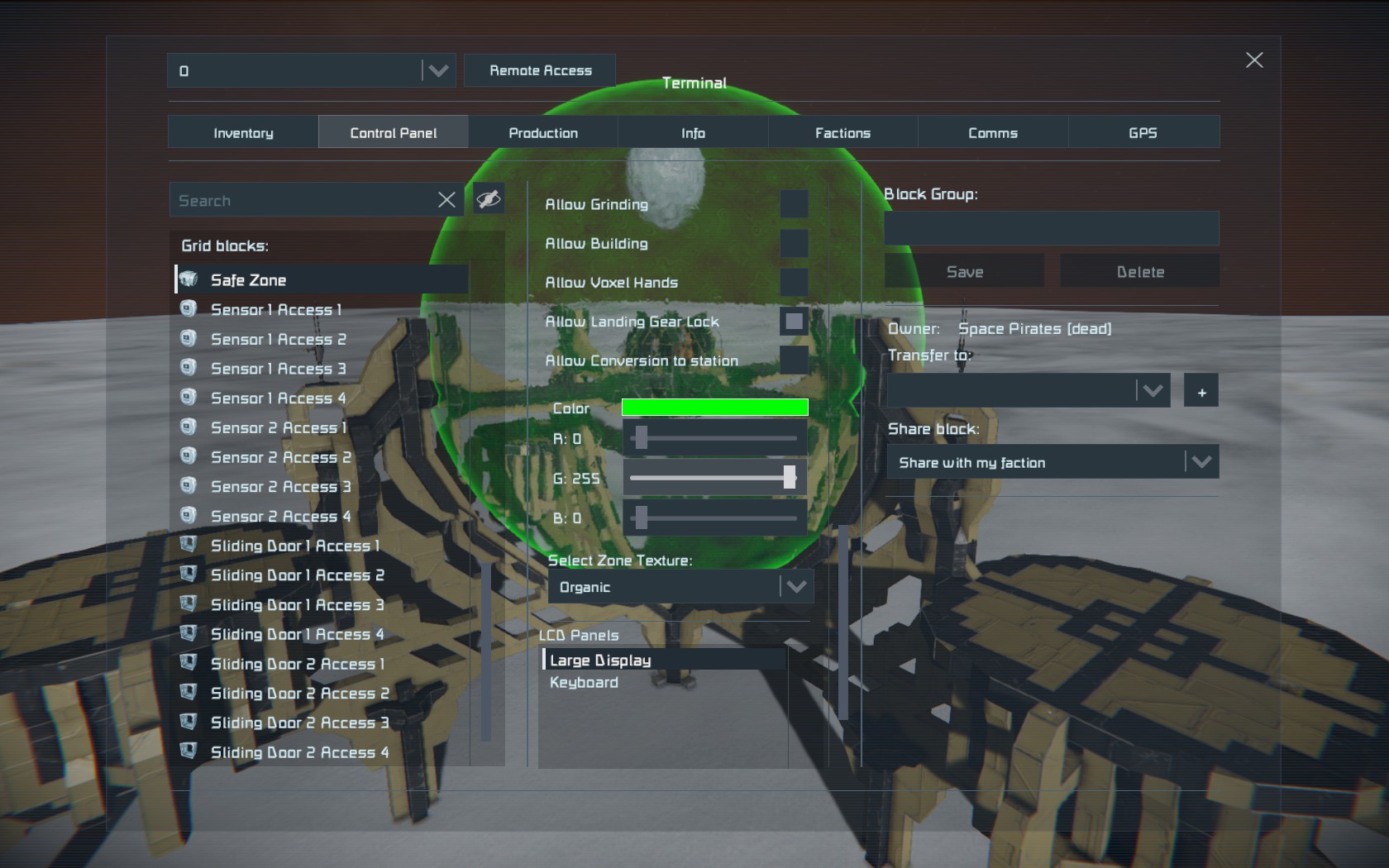 Those missing information were there before, on the lower right side under "share with my Faction" :