IMyFaction.AutoAcceptPeace / AutoAcceptMember Has no setter
I have to assume this is a bug. Screen shots below.
As a mod author / maintainer, I need access to these functions. I don't see a reason why IMyFaction is denied setters. Please consider fixing this. Having to hack fixes into the Faction OB is not fun, nor conductive to clean / good modding.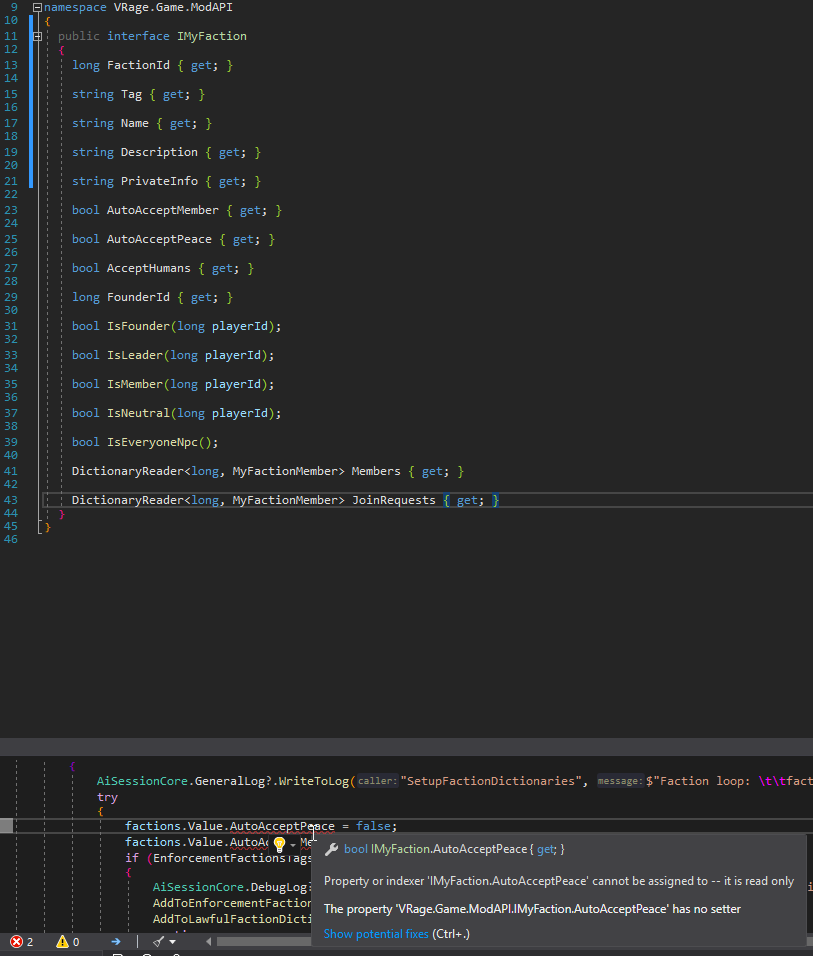 Thanks,
The EEM Team