Disconnecting Bluetooth headset hangs game
I caught it this time because a debugger was attached, but I don't have a _reliable_ way to reproduce it, other than to have your BT headset be disconnected by you walking too far away or something like that. Turning the headset off manually seems to work fine.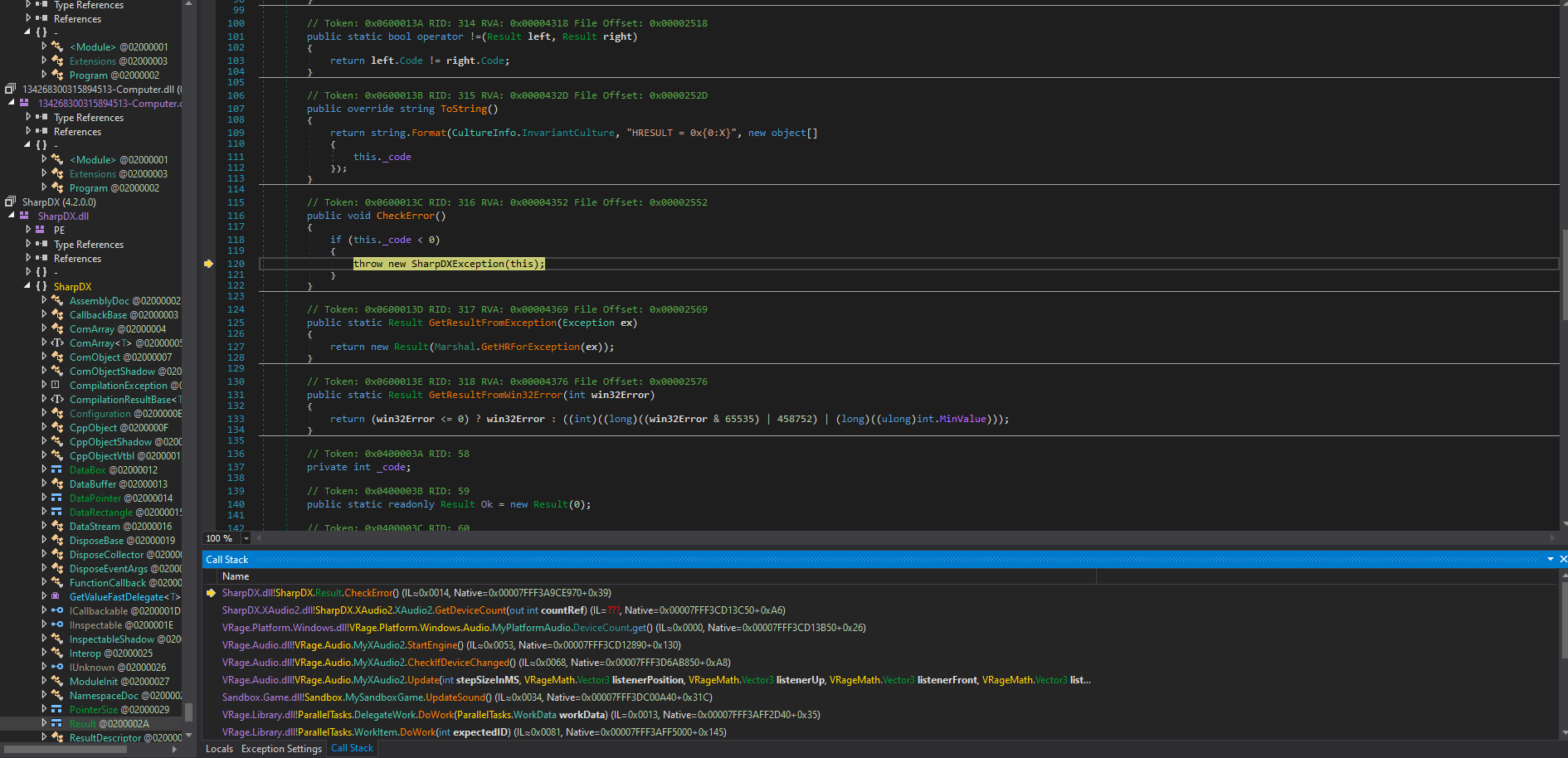 Hope this helps somehow!