This object is in archive!&nbsp
Crash to Desktop when using ShipGrinders
I have a setup using a fair amount of grinders to scrap crashed ships and such.
Im using this kind of "shredder" since you implemented Ship Grinders, and it always worked more or less. Now this specific setup workd fine too, until all of a sudden the game crashed. I investigated a little and found out that it just crashes when i turn on the grinders. Reading the Log, i can't track it down to a specific MOD, so i think this must be something Vanilla game related.
I hope you'll be able to find out what is wrong so i dont have to start over with this world...
I uploaded the world to the Worlshop: https://steamcommunity.com/sharedfiles/filedetails/?id=2312160733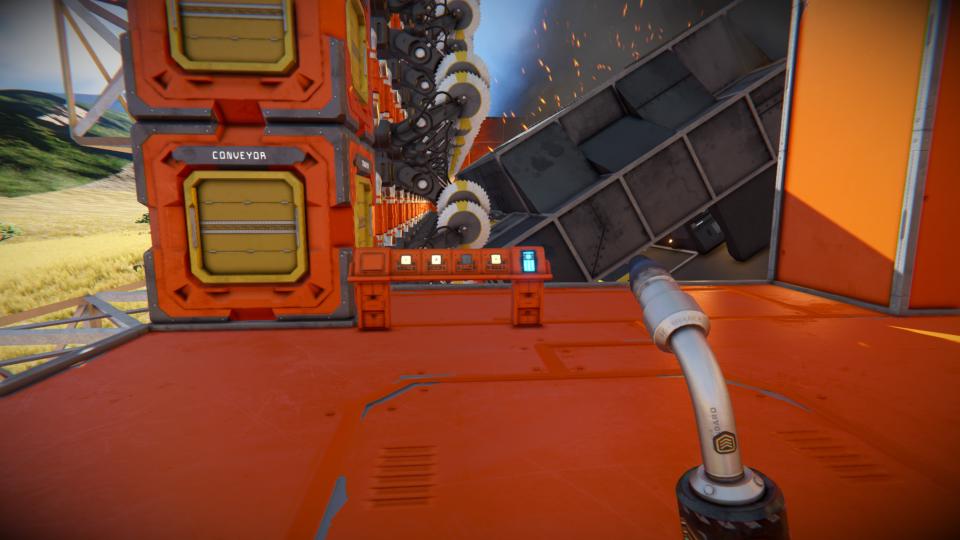 If you spawn you should stay in front of a Button Panel. Press the left Button to activate the Grinders.
Logfile attached too. I hope this helps.