01_188_104 - 7000 Blocks Station not falling when cut in half
Hi Keen Team!
When playing creative in my Star System world, I pasted my latest planet station (workshop item) on ice in the Desert Biome and I've noticed :
> IF I destroy the center of my station using Large block Rocket Launchers, to cut it in half, it will not fall on the soil.
STR :
1 - Create a new Star System world, no NPCs (encounters + all), auto-save OFF, spectator view ON and No Block limits.
2- Paste my Planet station "The Lantern - Helideck Station" (Workshop link below).
3- Destroy the center part using Large Rocket Launchers OR simply delete the center part to cut the station in half so the Top part will fall on the lower part (hangar).
4- Noticed that the upper part will not fall (see images below).
Workshop item used : The Lantern - Helideck Station
Link :
https://steamcommunity.com/sharedfiles/filedetails/?id=1423819821
Testing Images : I've used Large block rocket launchers for this test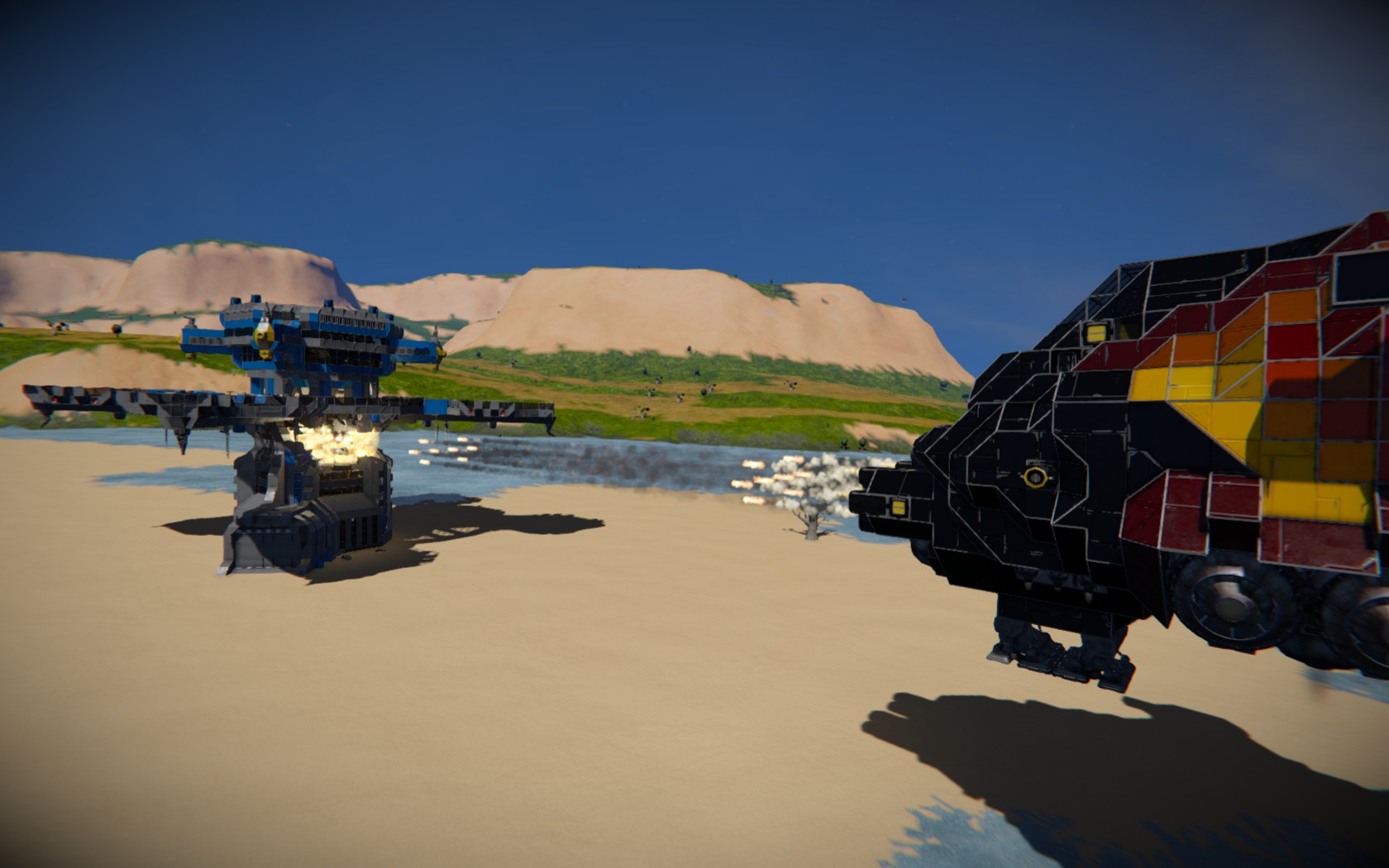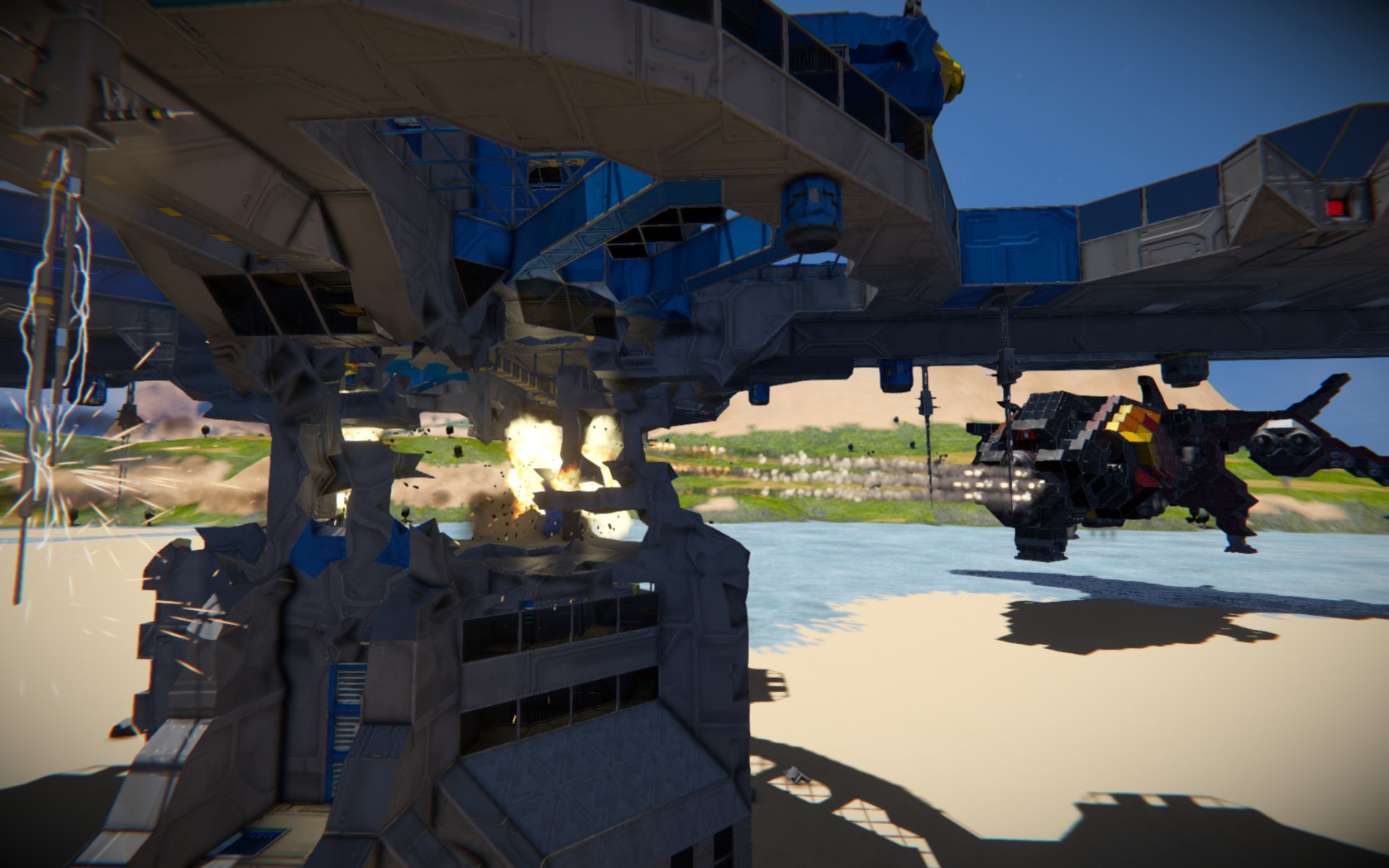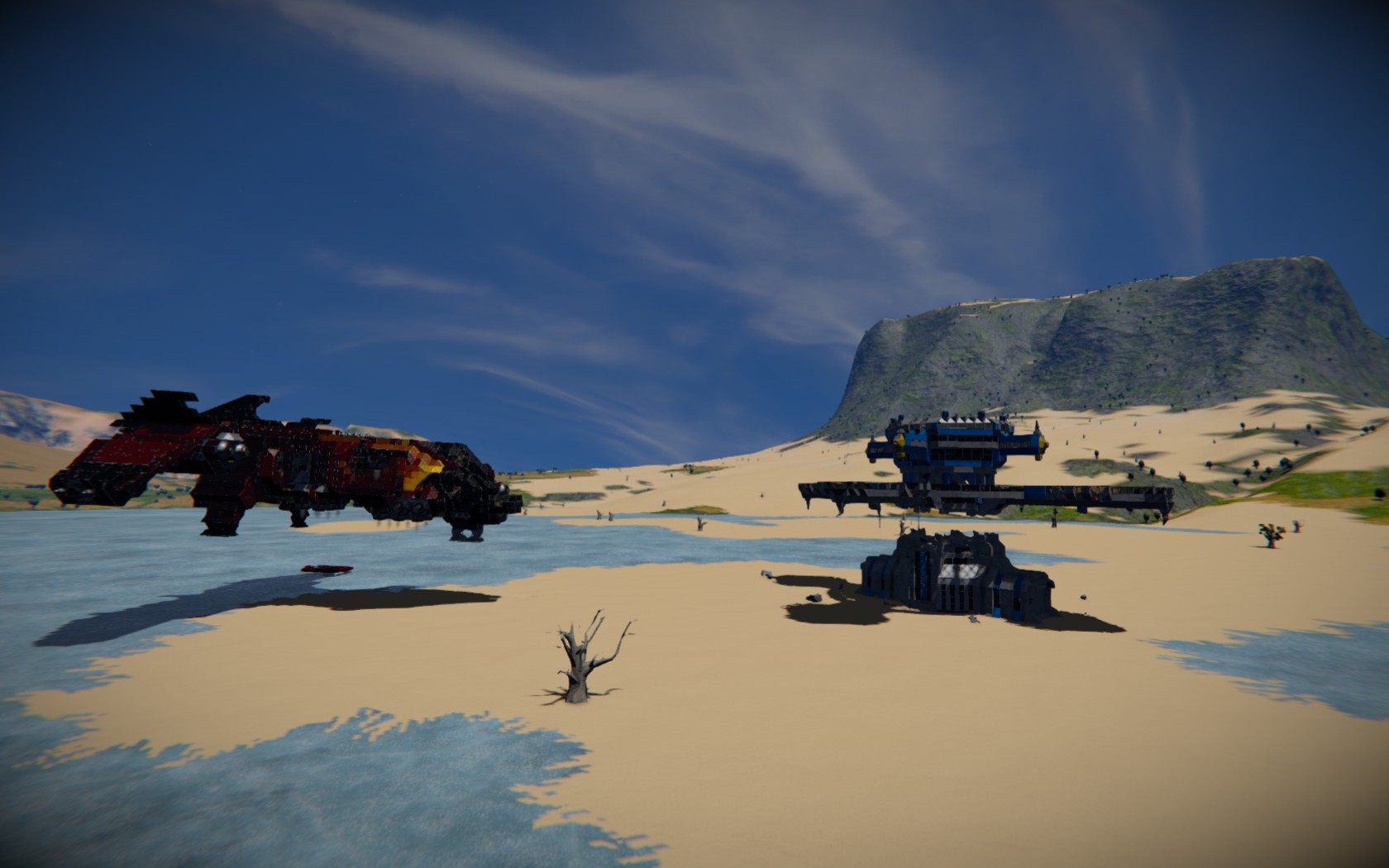 Even tried to ram it to see if it would fall after cutting the station in half = No