I started to fix my 0.6 world to 0.7. It will be a long task, so I decided to post bugs I encounter here.
1. Corner stairs LOD looks weird at distance:

2. When I place Roof Top Section here, its sides are incomplete. It's valid for wooden and thatch roofs, not tile roof: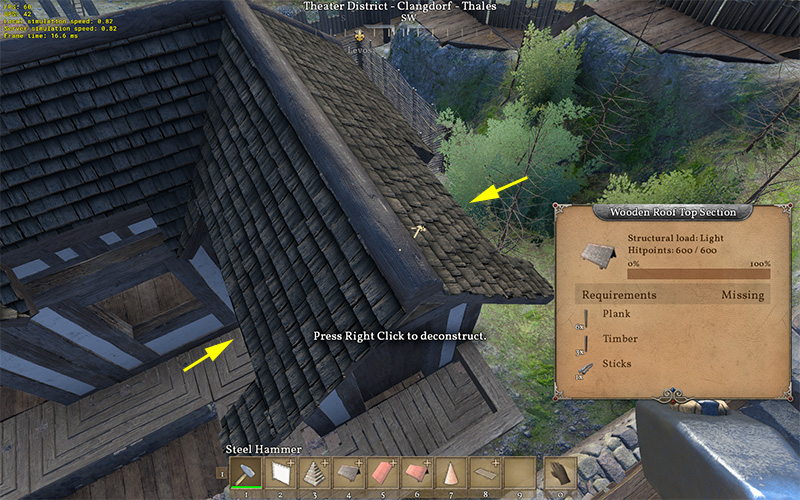 3. When I place flag on railing, it appears as green that indicates I can place the flag here. But when I click to place, flag falls off. If you think it's normal to not place flag here then it should show red when I try to place flag on it:
(Edit: It seems placement issue is related to certain grids, because I can place flag on different railing which is a different grid.)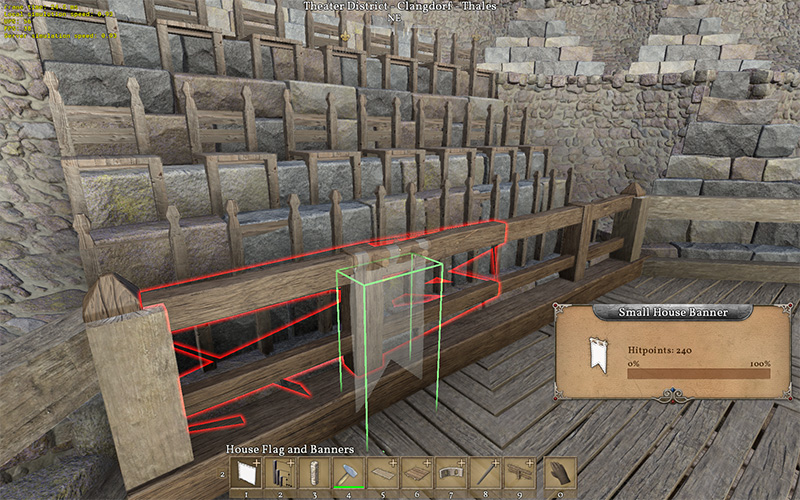 4. I can't place drawbridge. Also draw bridge doesn't have ropes (edit: after a while its ropes are back, interesting).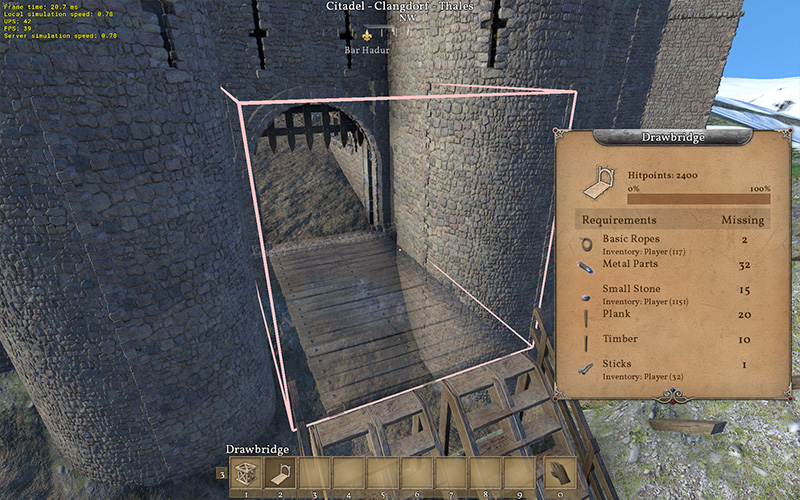 5. Can't compound two small stairs side by side anymore: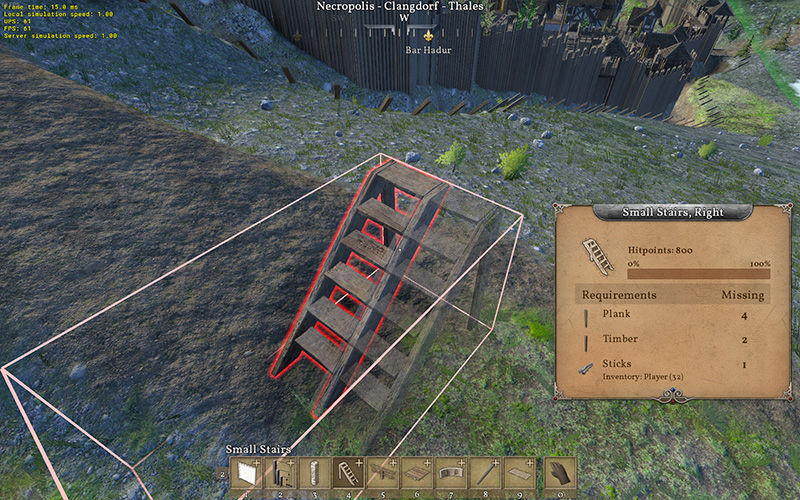 6. Can't compound small stairs with sloped railing anymore: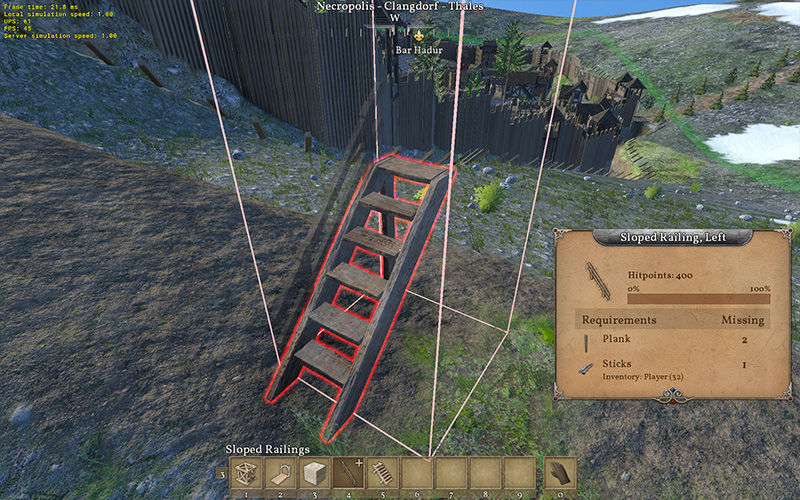 7. Small blocks (flags, sign blocks) fall off from some of log walls, not everyone of them: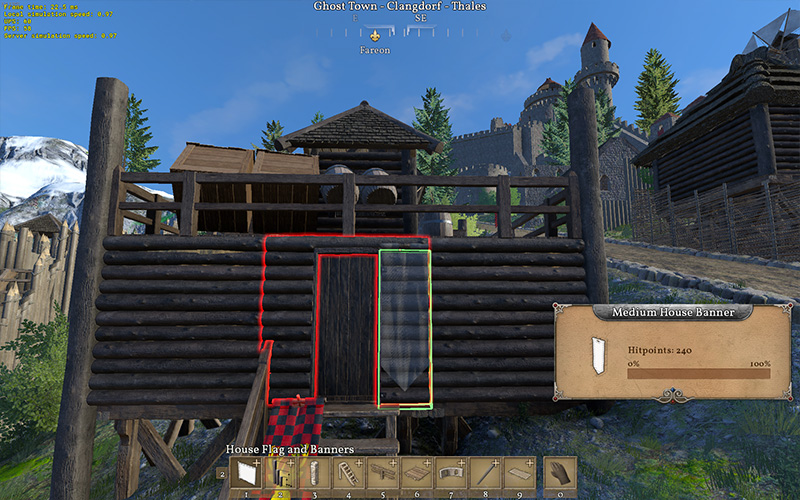 8. Red glow around railing doesn't fit with model: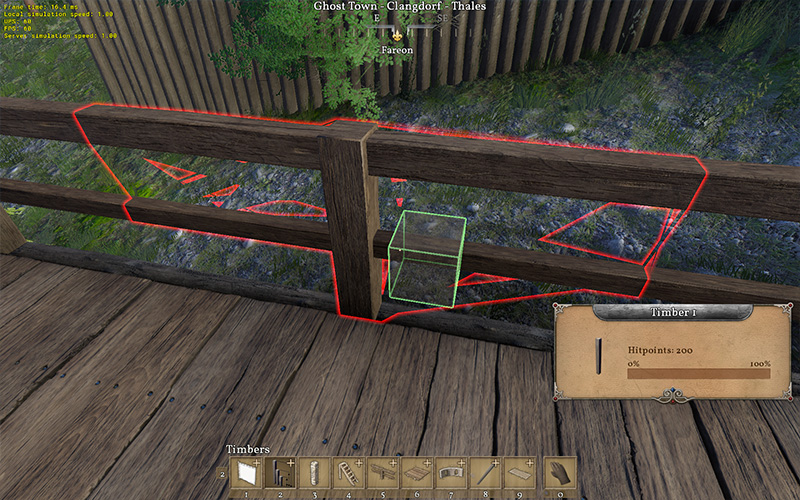 9. T shaped log wall graphical issue: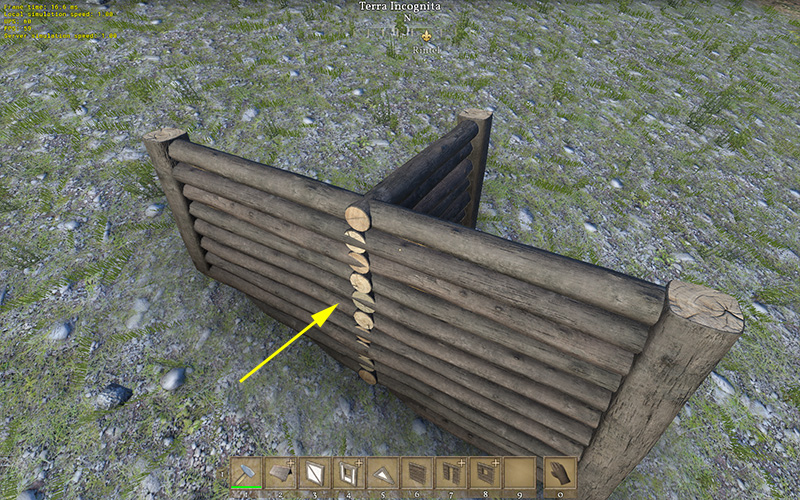 10. Can't compound half timber walls together at 90 degree: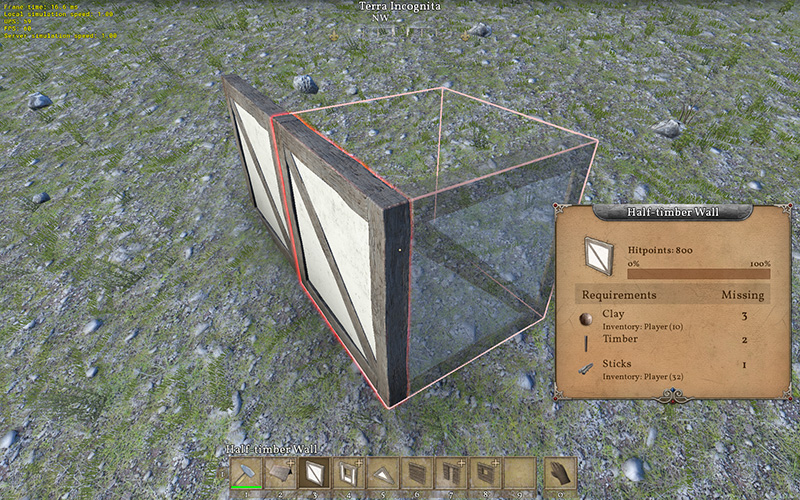 I'll post next 10 bugs as the next comment.