The damage from missiles pass through the armor
If the missile hits the heavy armor plane under roughly 45 degrees - the damage goes through the armor, even to blocks that have a 1 blocks space between them and the armor.
I provide 2 pictures:
1) The dummy target with approaching angle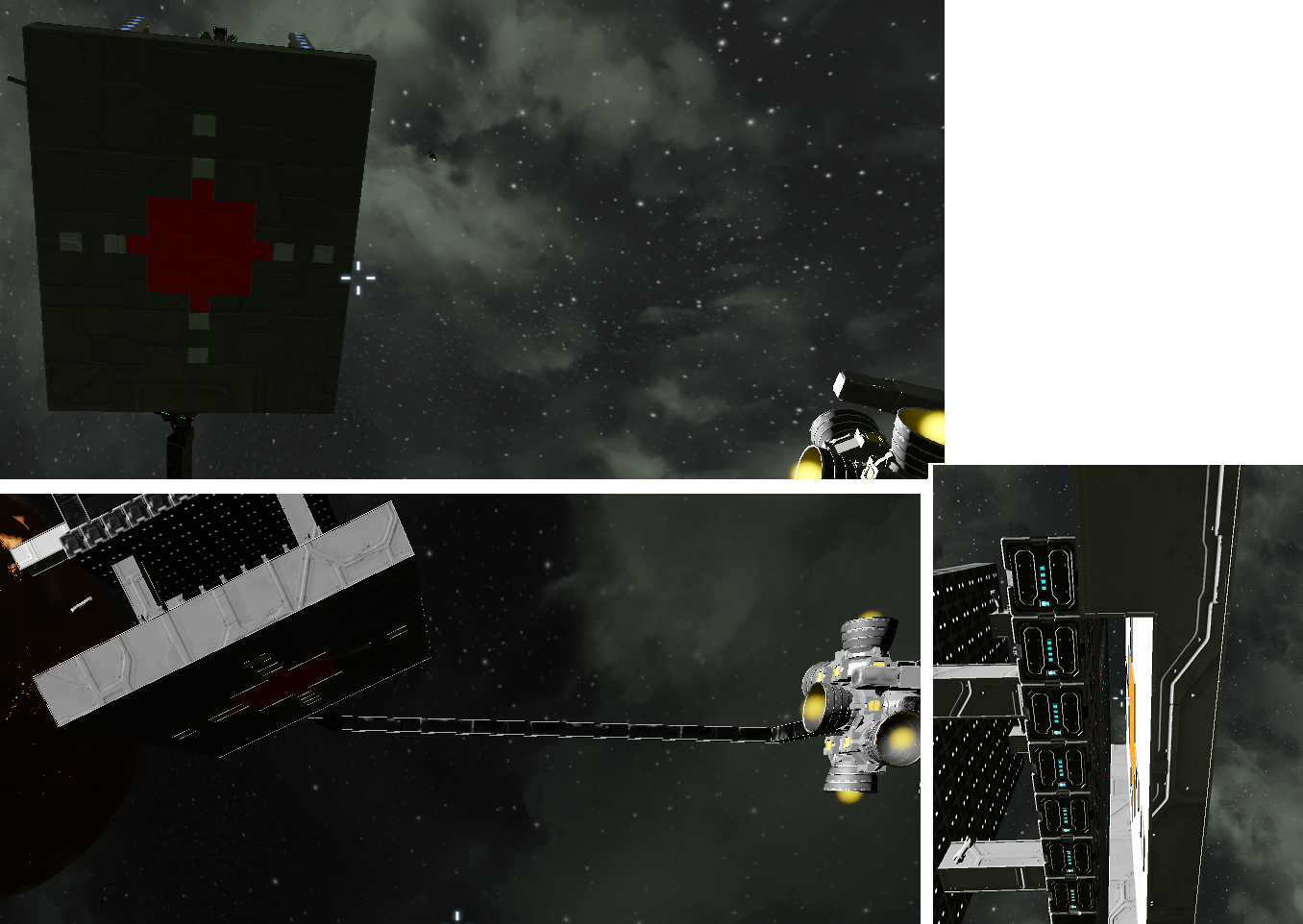 2) After 2 series of missiles hits from large grid rocket launcher, heavy armor blocks are slightly damaged (the lowest HP is 70%), batteries are broken.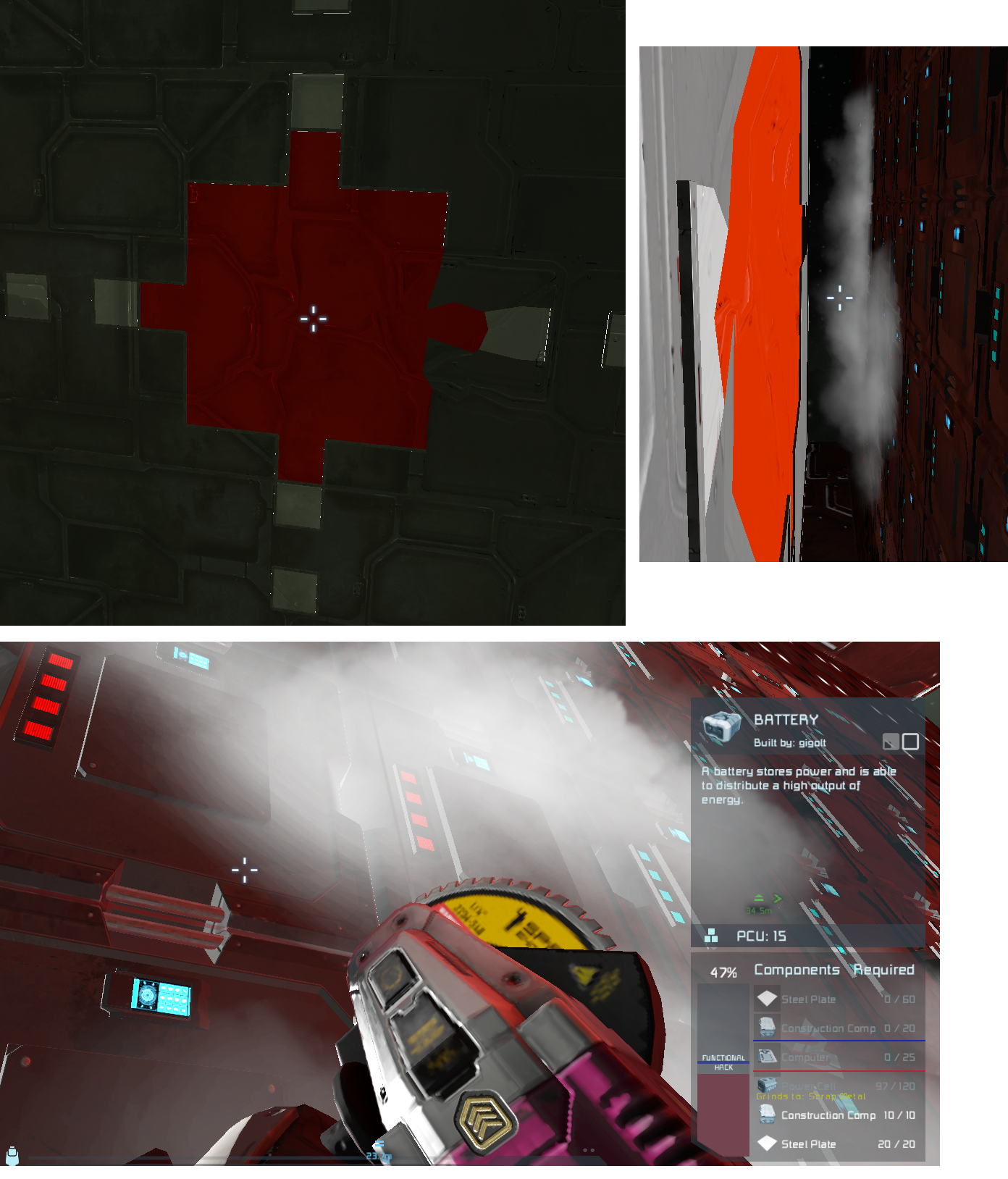 It is important to note, that if the missile trajectory is perpendicular to the plane - this bug does not appear.