[1.191.023 SP] Screens and scripts work on blocks without power
To illustrate the problem: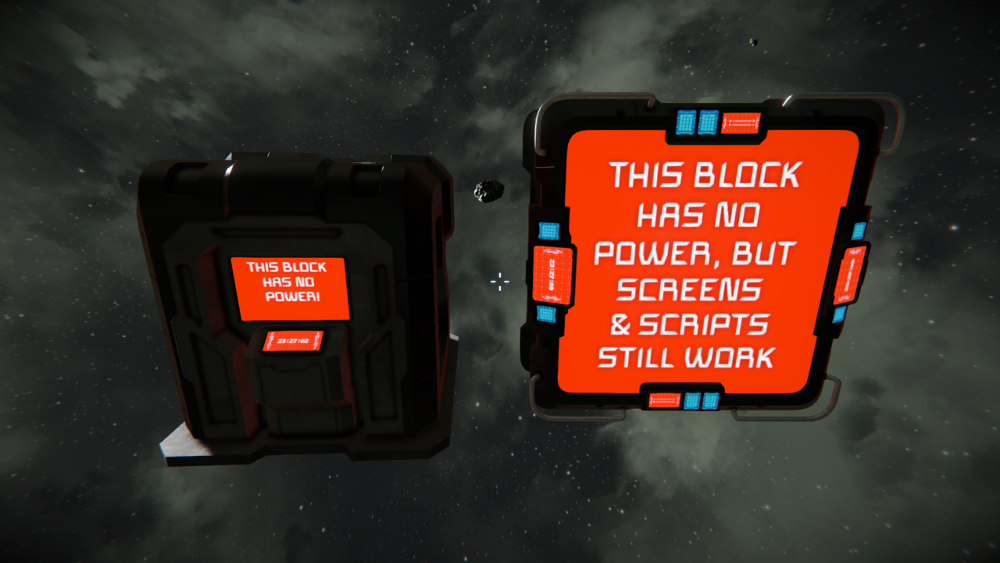 Both blocks have no power source, yet their screens and scripts work.
Same happens when turning those blocks off with power source present.
To reproduce:
1) Place or build Programmable block or Console Block.
2) With Medical Room you initially need powered block. Turn off the block and remove power source -> screens stays on.
Tested both in survival and creative SP. Cockpits and LCD's work as before - their screens turn off when turned off / not powered.